One Slot
*Quick Note* this game is incomplete, and hence has no final goal for the time being. However, hopefully the base infrastructure is enough to keep it entertaining for at least a few minutes. (next to the cursor is the number of enemies you have killed, tell me in the comments how many kills you got. There are 42 total enemies by the way :/)

A 3D dungeon crawler type game, where you have only one inventory slot.
Controls:
- WASD or Arrow Keys to move
- E to pick up items that are highlighted
- Q to throw items in your inventory slot
- Left click to use item (shoot with gun, heal with health pack)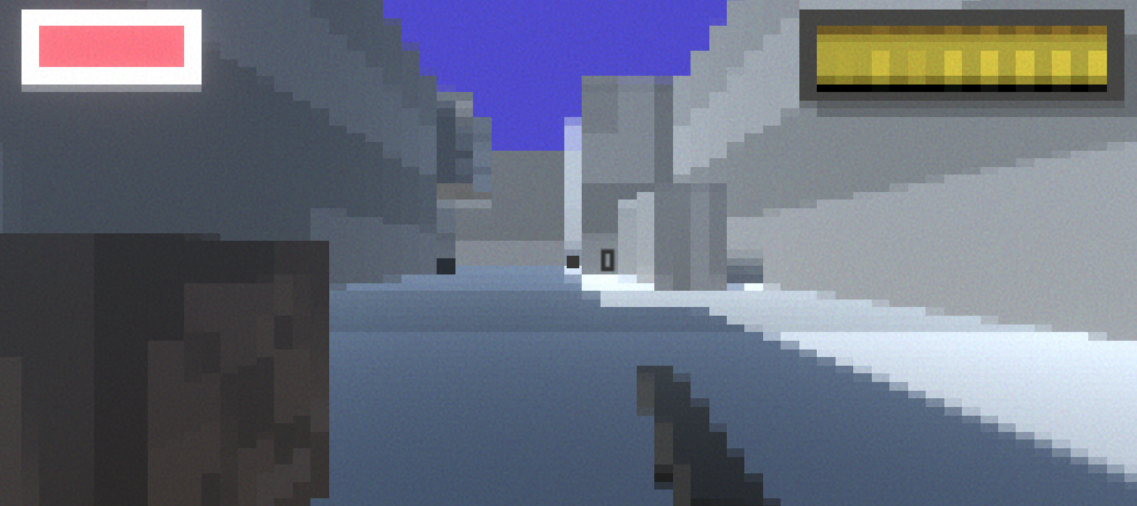 Basic Mechanics:

When you collide with enemies or bullets you take damage, and once you take 5 total damage without healing the game restarts.
There are two ways to kill an enemy, either shoot them with the gun or throw any item you are holding with enough velocity. When bombs are thrown and collide with anything with a high enough velocity, they will explode kill all enemies in a set radius. Shooting a bomb will also cause it to explode. Also, don't forget you can pick up enemy carcase and bullets and throw them back at other enemies.
Music by TeknoAXE - https://www.youtube.com/watch?v=0zIzl8b7LG0&list=PLBE459782E55DE0D8&index=3
Sound effects obtained from https://www.zapsplat.com
Download
Click download now to get access to the following files: