Decay
WASD or Arrow Keys to move + Spacebar to jump
Mouse to aim and left click to shoot
Shooting uses up part of you, so be sure to get to check points to regain the lost parts. Defeat 12 enemies to win.
Sound effects by https://www.zapsplat.com
Everything else by me

---------------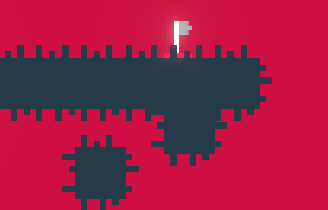 A little game made for Ludum Dare 44
Inspired by Retrosaur's LD43 game - https://retrosaur.itch.io/revolver-curse + my favorite theme from theme slaughter, Decay
Comments
Log in with itch.io to leave a comment.
Good! Although I wasn't able to destroy more than 2 enemies :-(
Was anything about it in particular too difficult? I still have about 12 hours left in the jam, so if there was anything that really stuck out as too challenging then be sure to share it. Either way, thanks for the feedback.
Not sure for I am a poor gamer ☺